Regular price
$18,051.00 USD
Regular price
Sale price
$18,051.00 USD
Unit price
per
Sale
Sold out
If you remove the cushion, you can carry it alone. You can move casually, so you can enjoy your free time to relax.
This product is a set of frames, indoor cushions, outdoor cushions, indoor waving tape, and outdoor waving tape.
size

size
Sofa: W800 x D840 x H790
Seat depth: SD550
Seat height: SH400

weight
Frame: 11kg (24 pounds)
Indoor cushion: 12kg (26 pounds)
Outdoor cushion: 9kg (20 pounds)
material

Indoor cushion fabric
・ High quality Italian fabric
・ Dry cleaning available

Outdoor cushion fabric
・ Weather resistance that is resistant to sunlight and rain
・ Dry cleaning available

Indoor cushion
・ High density urethane
・ Hungarian mother goose small feather

Outdoor cushion
・ Breath Air®

Indoor webbing tape
・ Intes -made indoor webbing tape

Outdoor webbing tape
・ Intes -made outdoor webbing tape

flame
・ Corrosion resistance/heat resistance/weather resistance/light resistance
・ High durability
・ Metal allergy support
maintenance

・ If you are worried about rain stains in rainy weather, save only the cushion indoors. There is no problem to hit a little rain.
・ Outdoor cushions can be washed.
・ The frame is a material that is hard to get dirty, but if you are worried, please wipe it dry.
About delivery / return

・ The product will be delivered 180 days after the order is confirmed.
・ If there is a defect before use, we will replace it with an alternative or refund 100%.
・ This product will be produced after ordering, so we will not accept returns.
Share
View full details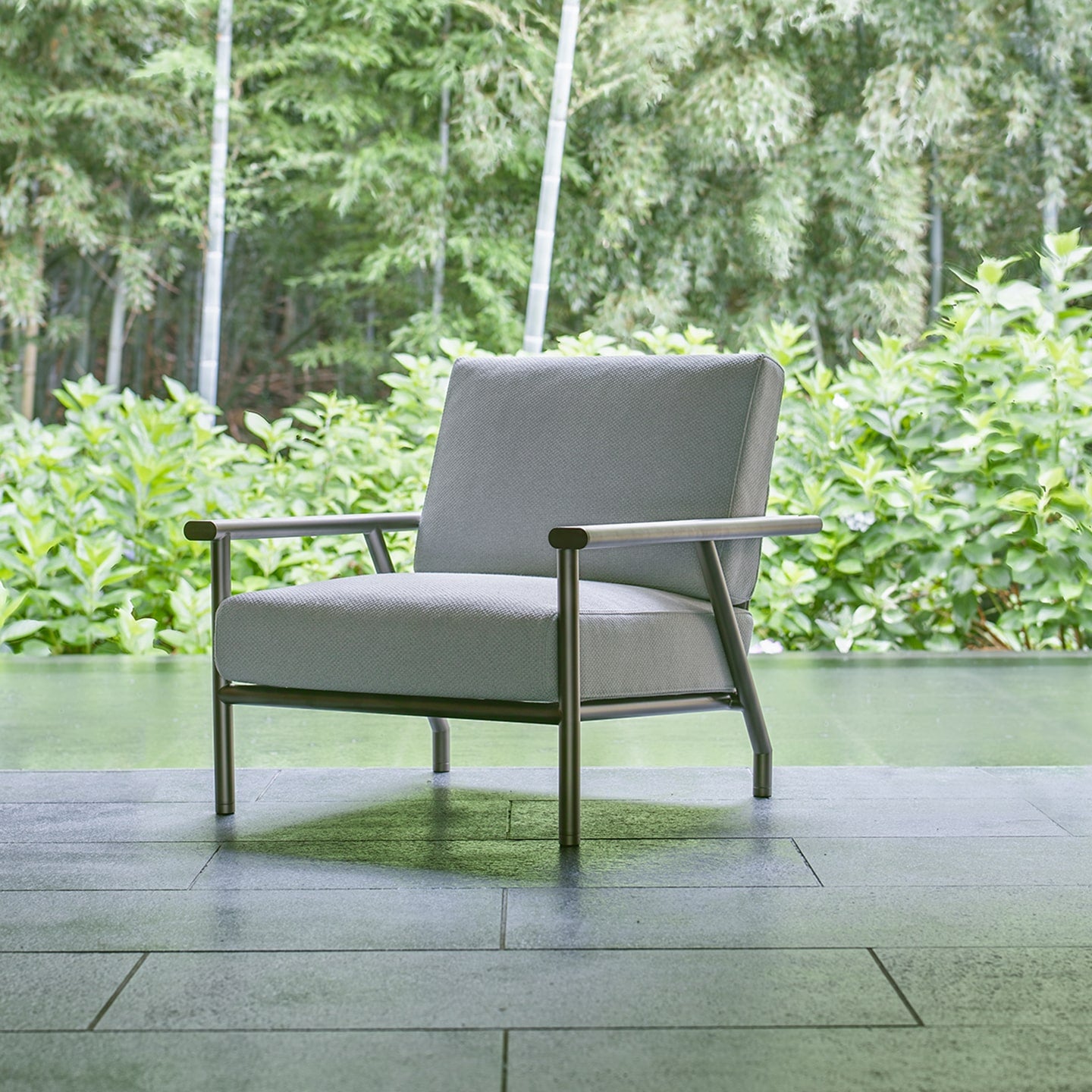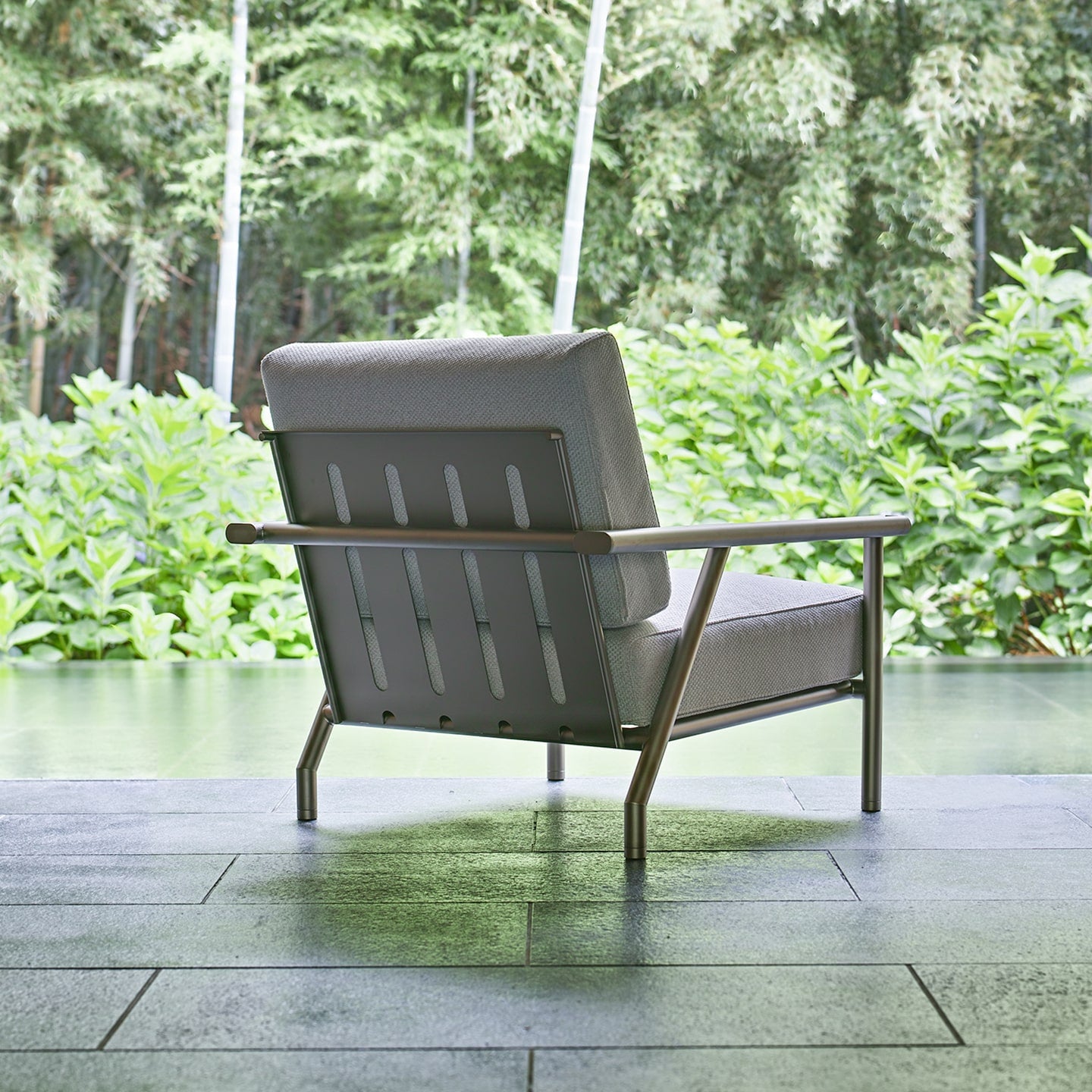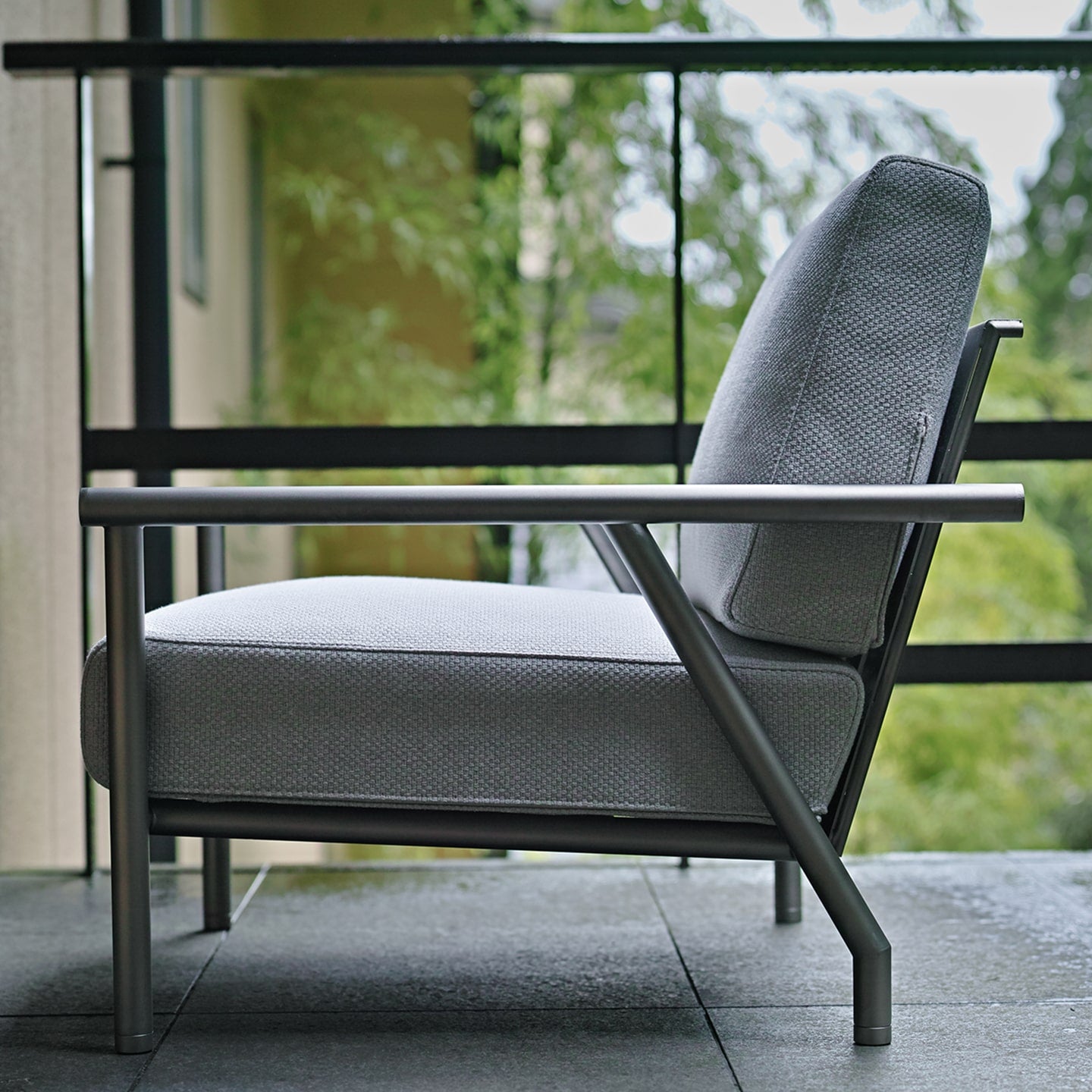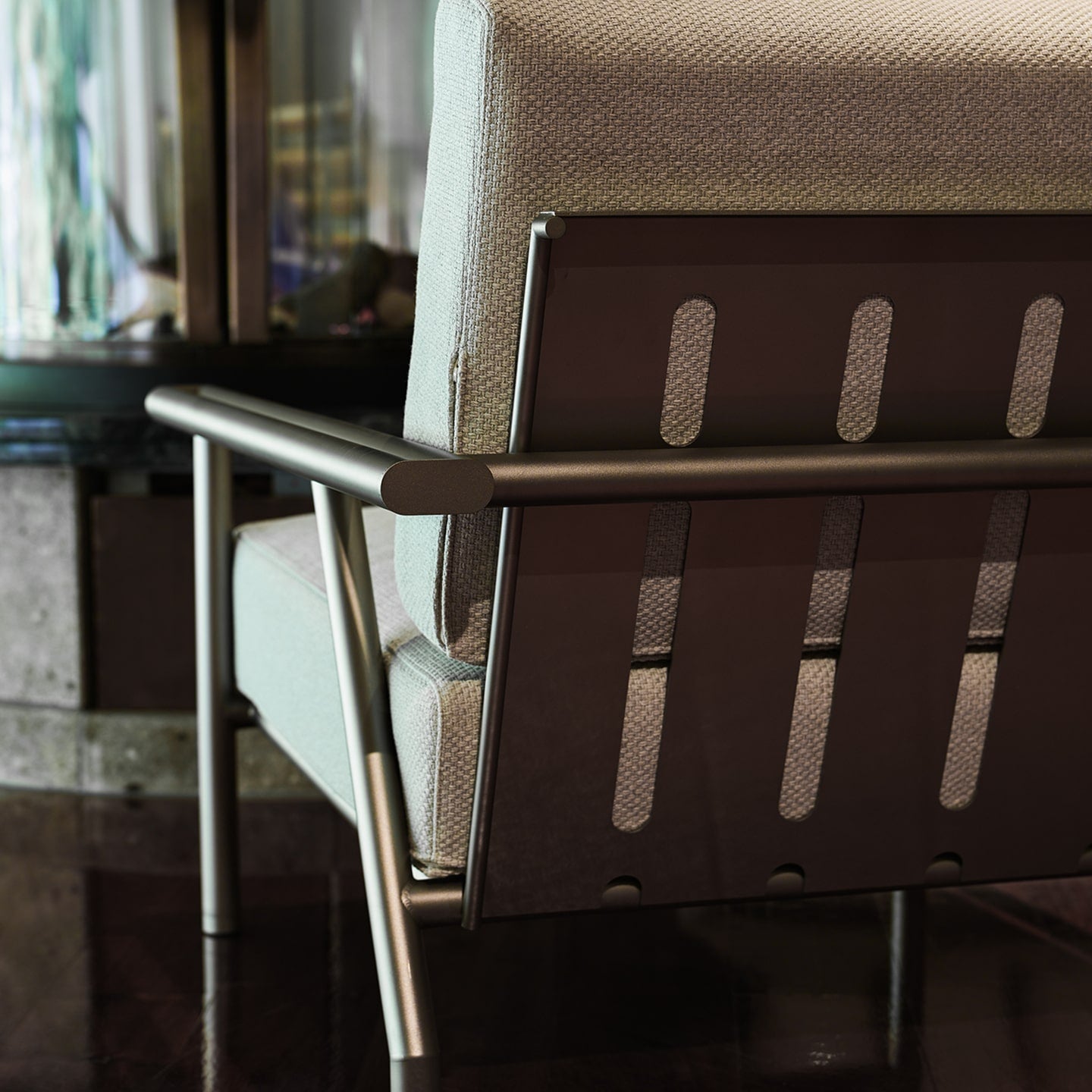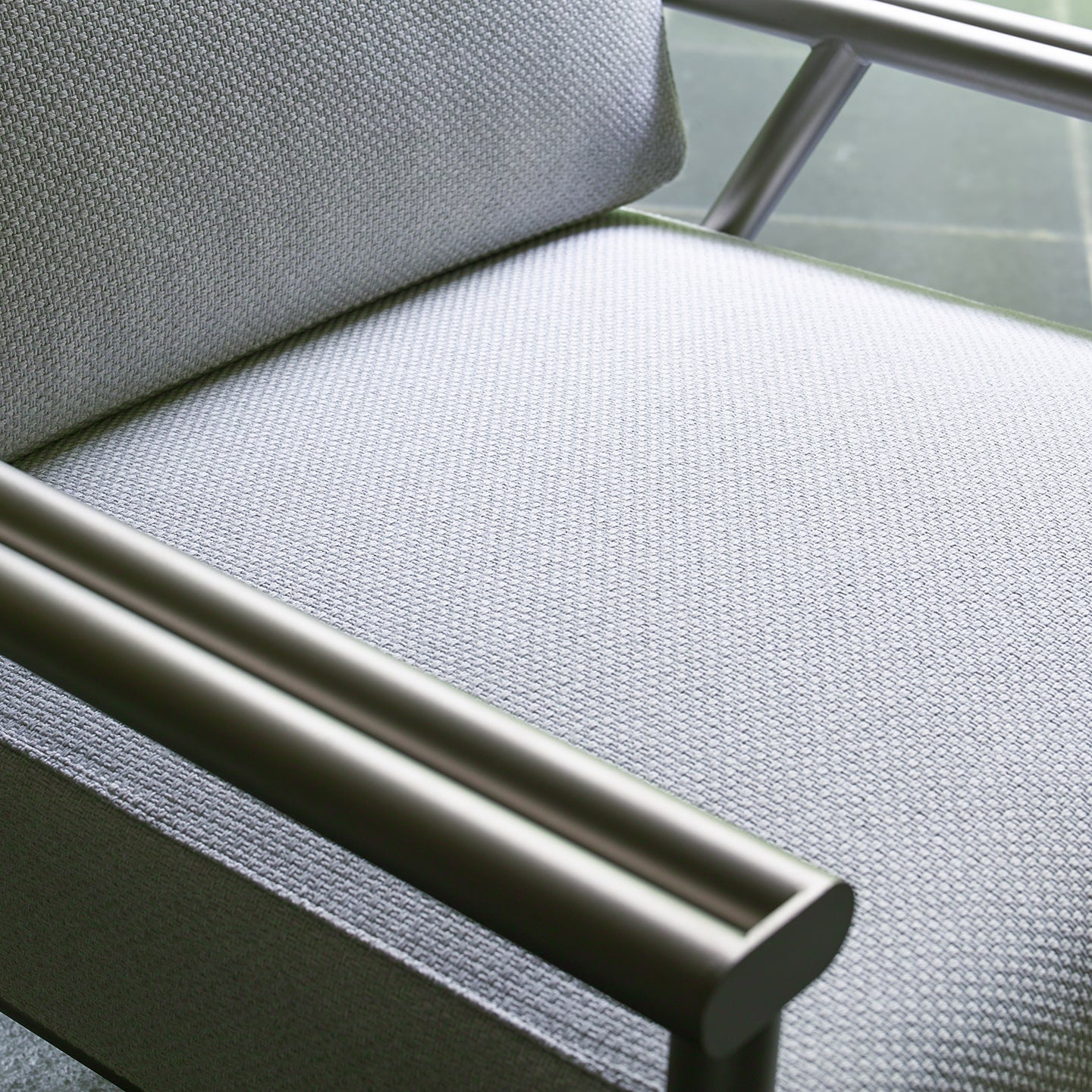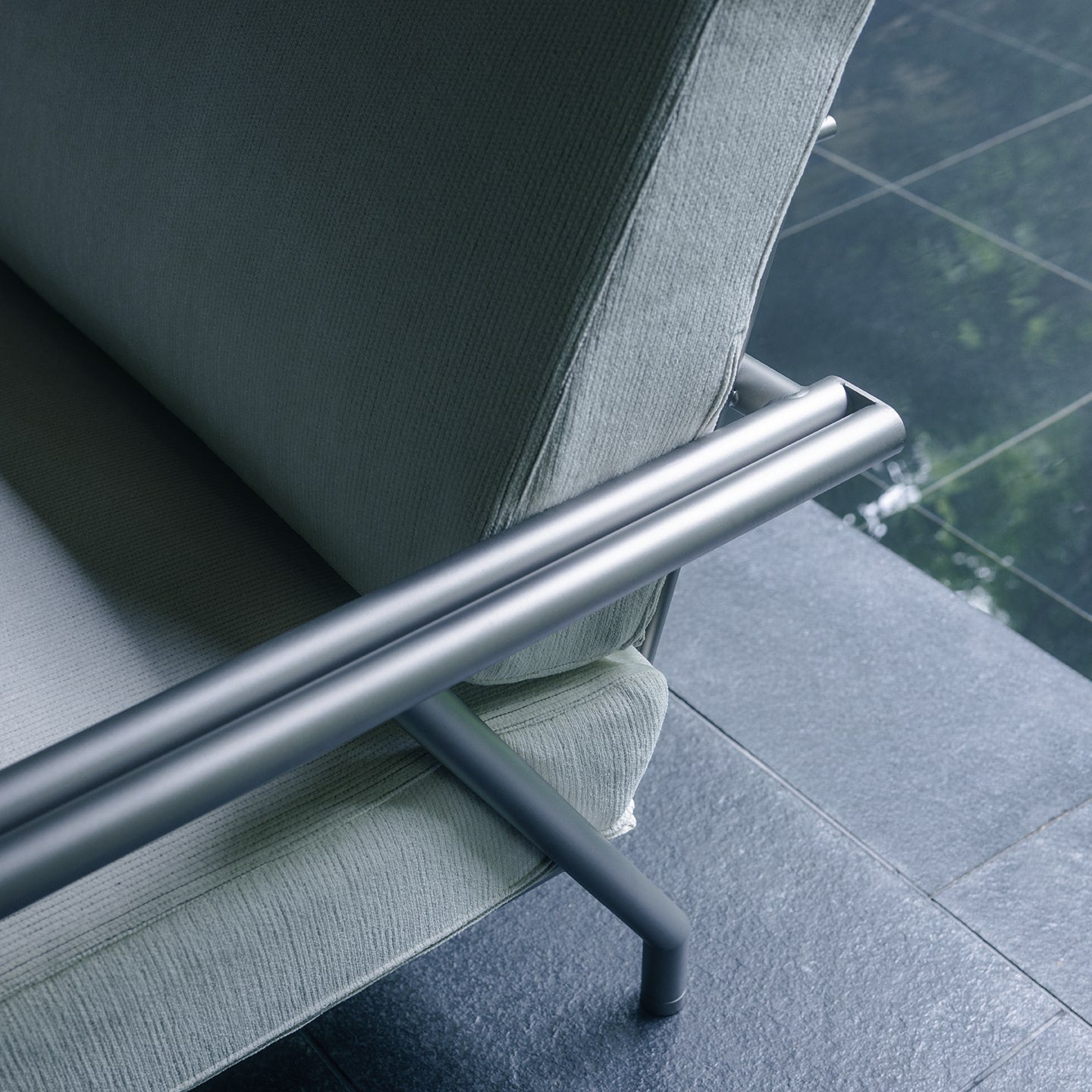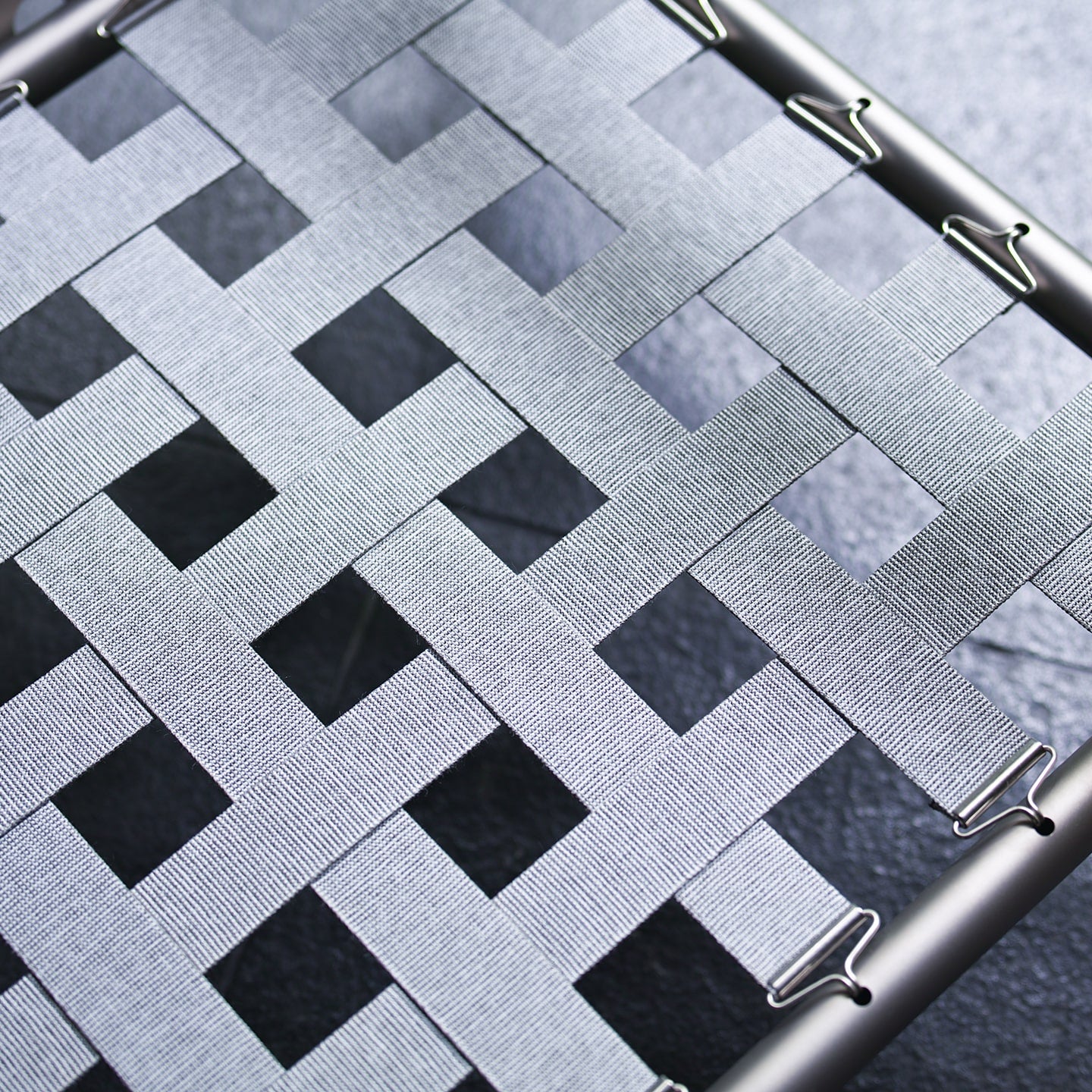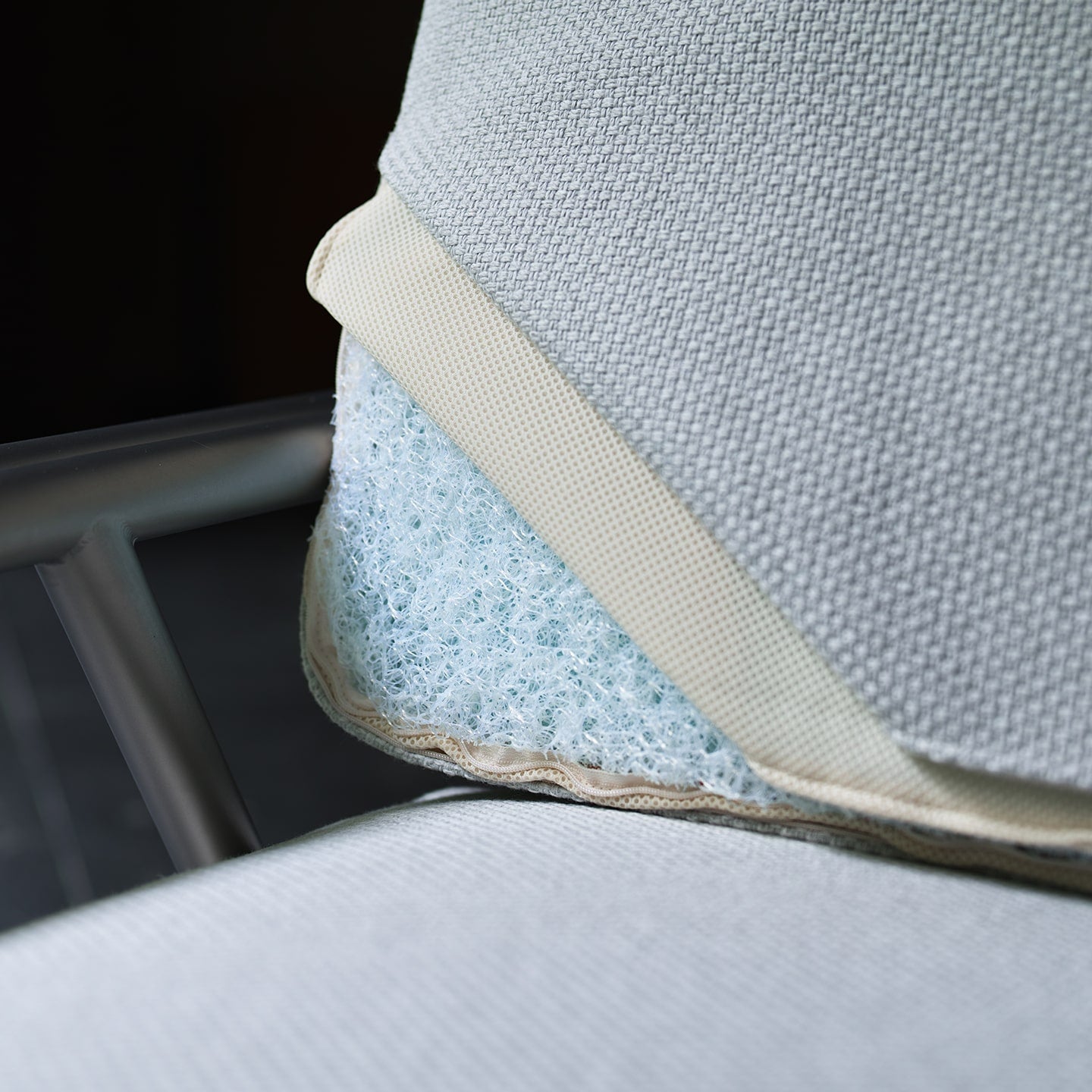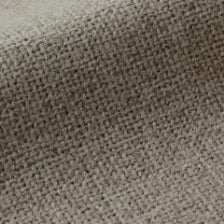 M
E
R
I
T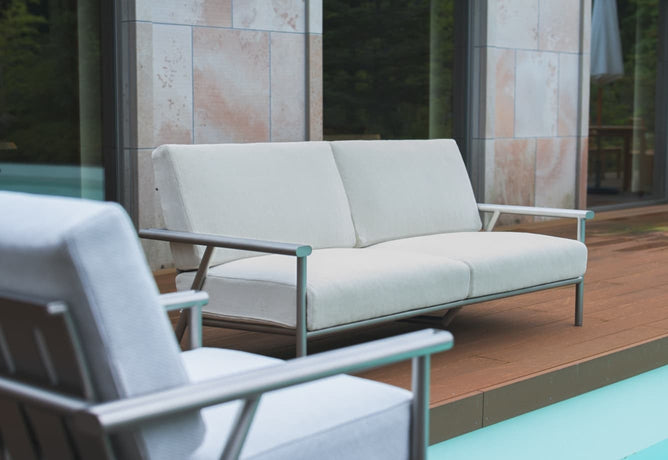 Keep the beauty forever
Overwhelming rotation resistance
Titanium has a very high corrosion resistance and is also used for deep -sea earthquake needles and marine buildings. It is a material that is so durable that it does not corrode even if it is exposed to seawater for a long time, so you can keep it beautiful without rusting.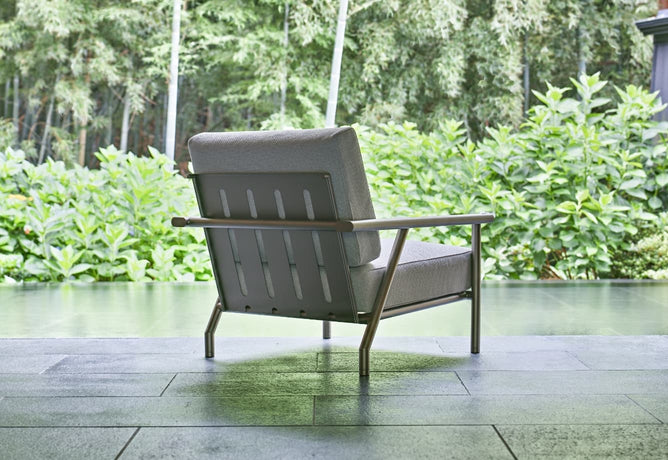 Lightweight that can be easily carried anywhere
One of the attractions is that titanium has an overwhelming strength, but its weight is about 60%of iron, which is very lightweight. It usually uses indoors and enables flexible enjoyment, such as bringing out outdoors on sunny days.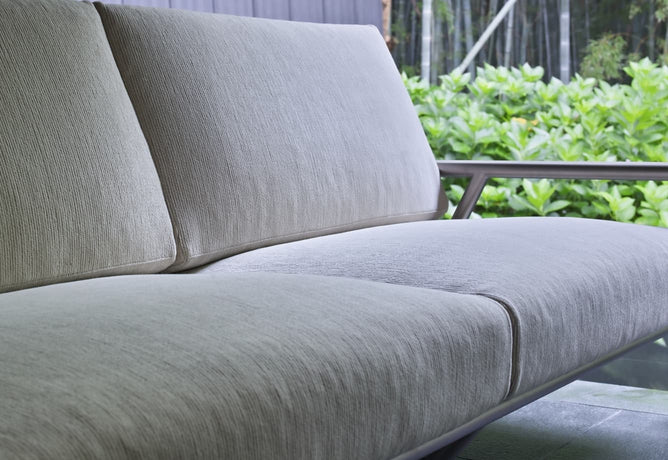 Standard equipment not only for outdoor cushions but also for indoor cushions
In order to make the SOFA TITANIUM maximize, we will hand out not only weather -resistant outdoor cushions but also indoor cushions with standard equipment. You can enjoy the sofa outdoors just by replacing the cushion.
F
E
A
T
U
R
E
The world's first
Pure titanium sofa
Rare metal titanium is a material that is distributed for extremely difficult processing and manufacturing.
Sofa Titanium, which uses pure titanium as a sofa frame for the first time in the world this time, is a very rare product worldwide.
( *) July 2022 Investigate our company

The material itself
Beautiful color and feel
Titanium features a unique deep shade that does not feel the coldness peculiar to metal material. The elegant color and blast processing that are not gold, not silver, and the gentle touch of blasting are very comfortable.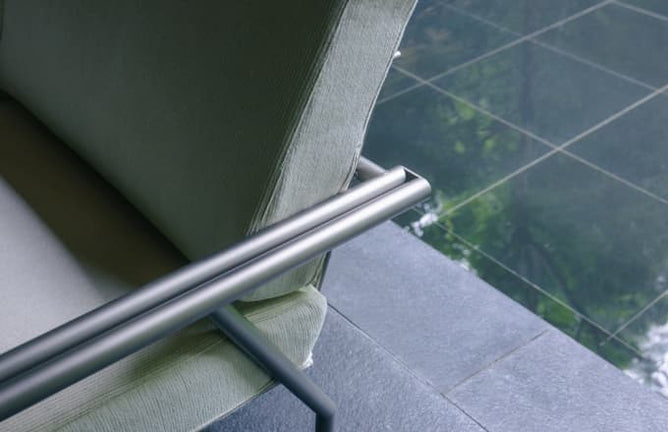 Person -friendly
Biological parentactivity
Titanium is also used for bolts used to treat implants and fractures. The reason why it is useful in the medical field is its biological affinity, and it is a material that does not easily cause allergies, so even metal allergies can use it with confidence.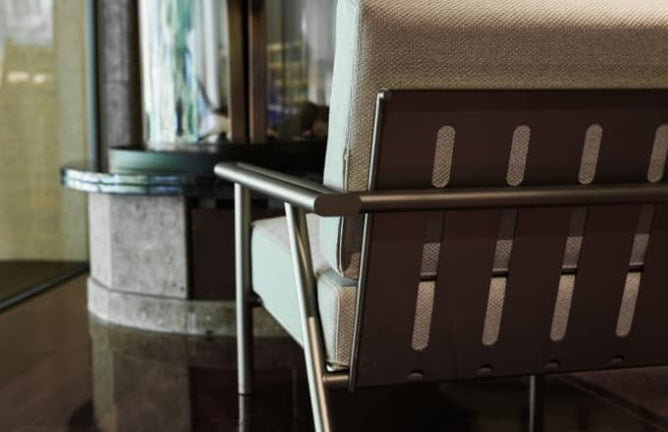 Considering drainage
Frame design
Because it is a sofa that can be enjoyed outdoors, measures against sudden rain are included in the frame design. The frame on the back cushion is designed to be a ventilation on the frame on the back cushion, making it difficult for water to accumulate.